By Karina Kurani, Chad Schubert
Music, Review: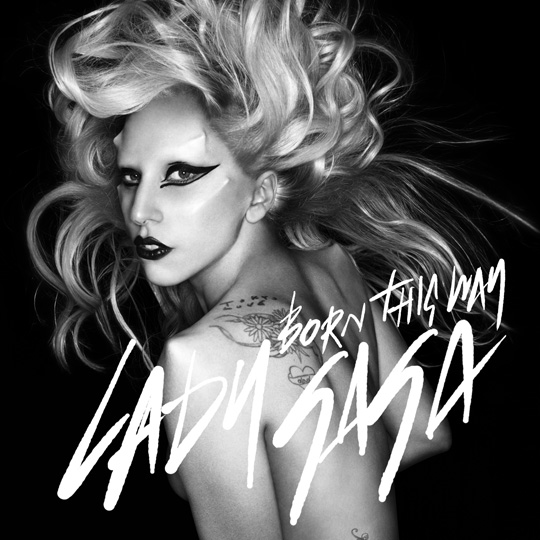 An instant hit with the fans, Lady Gaga's latest album features entirely new sounds, styles and even a dose of '80s rock. Titled 'Born This Way,' each track on Gaga's sophomore album projects a distinct message. Songs like "Judas" and the albums debut single, "Born This Way," carry deeper meaning for the songstress and her fans, aka Little Monsters.
The title track "Born This Way" has become an anthem to identity for many of todays youth. It encourages us to look within ourselves to see us for who we are, and how that alone is enough. Through her lyrics, Gaga acknowledges that we are all different and unique in our own ways. She insists that we love ourselves for the way we too were born. "Born This Way"
is encouraging, giving strength and a sense of empowerment in how we see ourselves.
The top selling album is heart warming with it's content, meaning and the fact that no other artist connects with their audience in such a deep way.
Another song on the album, "Judas," takes a different view point on a Biblical subject - a view point that has caused controversy for Gaga around the world. The song is darker, but is actually about love. This particular track makes us challenge what we know and what is "right." It shows that love knows no boundaries, that it is possible to blindly love and forgive even the lowest of us, against all odds. The meaning is deeper, as it deals with sort of forbidden love, but suggestive of the most basic of all facts. Love is Love. No matter what kind of person someone is, if one loves another, all can be forgiven and forgotten. Even the sinners of sinners can still be loved purely.
"The Edge of Glory" is another great song which is suggestive of living in a moment and enjoying it. Almost suggestive of Lady Gaga's triumph and rise of the moment, the track is up beat and makes you want to dance like a dervish. A line, "I'm on the edge with you," can be symbolic of fans meaning that she is on the edge with you.
The song is amazing to dance to!
The album booklet itself is very well done. First page opens up with her picture and a small line saying, "This album is for you". And to a fan, this is really amazing. It automatically establishes a connection, almost as if this album was meant specifically for you. Overall the art and design is original, as always with Lady Gaga. Right off the bat, the songstress captures your attention with a wide variety of unique sounds and lyrics.
There are two different versions of the album: "Born This Way" Disc1: 14 songs, and "Born This Way" (Deluxe) with two discs: Disc1: 17 songs, Disc2: 5 songs (remixes, and alternative versions).
Overall, the latest album of the worlds biggest pop star since Madonna is a brilliant work of art and awesome to dance to.
Special thanks to Karina Kurani for producing the first SchubertSays.com album review.