Life, Sighting: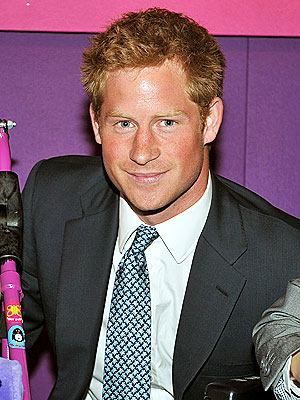 Making the most of military training in the U.S., the world's most eligible Royal bachelor, Prince Harry, arrived at Wynn Las Vegas's Tryst Nightclub at midnight on Friday (November 18th), taking up quarters at a corner VIP table away from the club's main dance floor.
According to People, Harry went largely unnoticed as he bounced about the Friday night Sin City hot spot and didn't seem too concerned about onlookers.
Letting loose in true Vegas fashion, the 27-year-old hunk Prince hopped on the lap of a member of his security team leaving the rest of his entourage falling to the ground in hysteria.
Sounds like our kind of boy!
The Prince sipped Grey Goose and tonic cocktails and wrapped it up around 3am.
[Image: Fame; Source: People.com]