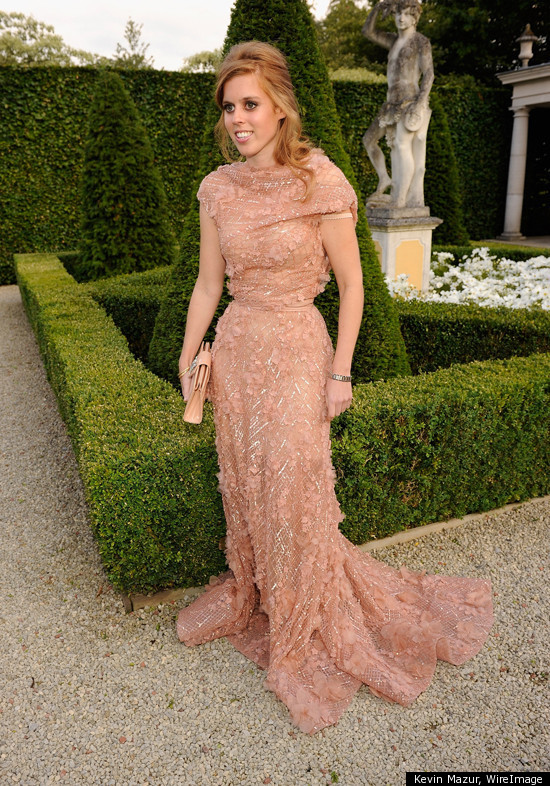 After being subjected to a royal amount of sartorial scrutiny, Princess Beatrice has made amends for her wedding day headgear gaffe and picked up a professional stylist.
The Daily Mail reported on Sunday that Beatrice has hired Charlie Anderson, who dresses the likes of Emma Watson. Anderson's fee? Why, £1,500 ($2,400) a day.
Anderson is apparently "an expert at dressing women with curvier figures," which may be why her rate is so steep. Beatrice's father, Prince Andrew, is purportedly picking up the bill.
She ought to send a big "Thank You" note to dad, as it looks like Anderson's guidance has been working: Princess Beatrice stunned in a blush-colored Elie Saab gown at last week's White Tie and Tiara Ball (although the color is curiously similar to the hat that started it all...).
Check out one of Beatrice's new looks in the pictures above and below. Read more at DailyMail.co.uk.